Lucky 17 Reading Room
Visit our reading room to see what wonderful books we have to offer. It is still under construction, but we are listing more products everyday. To order follow the steps below:

1. Email us to reserve a copy of our book.

2. Send check or money order to the snail mail address on the contact page.

3. Shipping runs $ 1.50 for every 2 books.

Lucky 17 Livestock Transportation
Click on our transport page to get information regarding the transportation of horses or other livestock in Indiana. Rates are for horses, but Lucky 17 can send you the full price list for other types of livestock including, sheep, cattle, and goats. Ask about the special 4-H exhibit discount.
Lucky 17 Rodeo Road House
If you're staying along the rodeo circuit and need a place to hang your hat for the night, a home cooked meal, to sleep by a stone fireplace and a hot shower, then you're in luck. If that route takes you through Indiana or to the PRCA Circle City Classic or the Winchester rodeo during the Hoosier Horse Classic then drop us a line. With proof of your membership in a bonafide Rodeo organization, you can stay at the Lucky 17 Rodeo RoadHouse for just $ 7.50 per night.
Lucky17Aussies@go.com
Upcoming events will include the following.
1. New and Used Tack Shop
2. Indiana Services Directory
3. Indiana Rodeo Schedules
4. Stock Dog Herding Trial and Clinic Schedule
5. Indiana Horse Show Schedule
6. Indiana Cattle Show and Auction Schedule
7. Indiana Farm Auction Schedule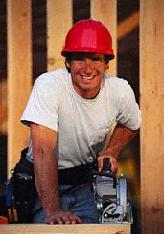 Please bear with us during our construction
Lucky17Aussies@go.com